Kick Off Banquet
The Campaign to raise $304,000 is officially underway.
September 8, 1997 -- Almost 200 people attended the kick off banquet at Clifty Inn. Fitting with this years theme of "Share the Magic," Guy Townsend shared his magic!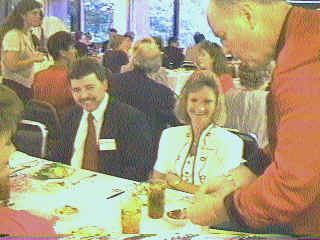 Many individuals and businesses received awards for last years giving. Check this WWW site later to find more details.
Larry Wickersham announced the creation of this United Way internet site. "The intention of the home page is to have another way to let the community know about United Way and a new form of communication back to the United Way."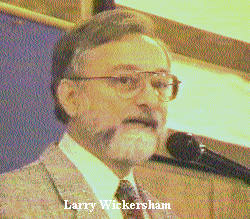 Dr. Dave Lubbe announced that through the efforts of the Key Gift committee the campaign is starting with over $51,058.00 pledged to date. That's 16% of the goal. Check the Thermometer.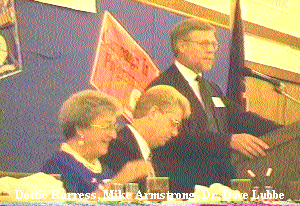 Share the Magic!

Jefferson County United Way
P.O. Box 193
Tel: 812-265-2036
FAX: 812-265-2036
Internet: lwickers@seidata.com